If you use a WebControl in a Windows Presentation Framework application that access to local JS files, it show this warning: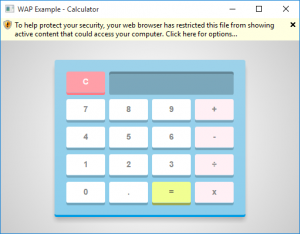 If i add



at the top of index.html,
IE 11 think is loaded from about:internet and will not display the Security warning. Currently i don't know if is also a security issue.
Tested with Windows 10 – IE 11.